Stories from and around Austrians in America
10 Best Views in Salzburgerland
Have you ever looked at a postcard of an amazing beach or crazy mountain view and thought to yourself, wow I want to go there? Of course, you have I mean who hasn't! We are all constantly searching for those spots that will make our jaws drop and our relatives jealous of the pictures. After all, traveling is all about seeing the world around you. It is about taking the time to take in new cultures, new experiences, and new sights. When I plan a trip, I want to see everything that place has to offer. I want to find those post-card worthy views. So for those of you heading to Salzburgerland, these are just a handful of views that I have found that are guaranteed to make your inner traveler happy!
1. Klammsee Kaprun
On our way to Kitzsteinhorn one summer, my family and I discovered this little spot and couldn't help but take the long trail around the lake! We decided to spend the day off the beaten path and even found a great little restaurant, Almwirtschaft Schneckenreith!

2. Weißsee Gletscherwelt
Who doesn't love snowy mountain walls and perfect blue water? The glacier is a must see, especially if you are daring enough to take the little ski lift all the way to the tip top!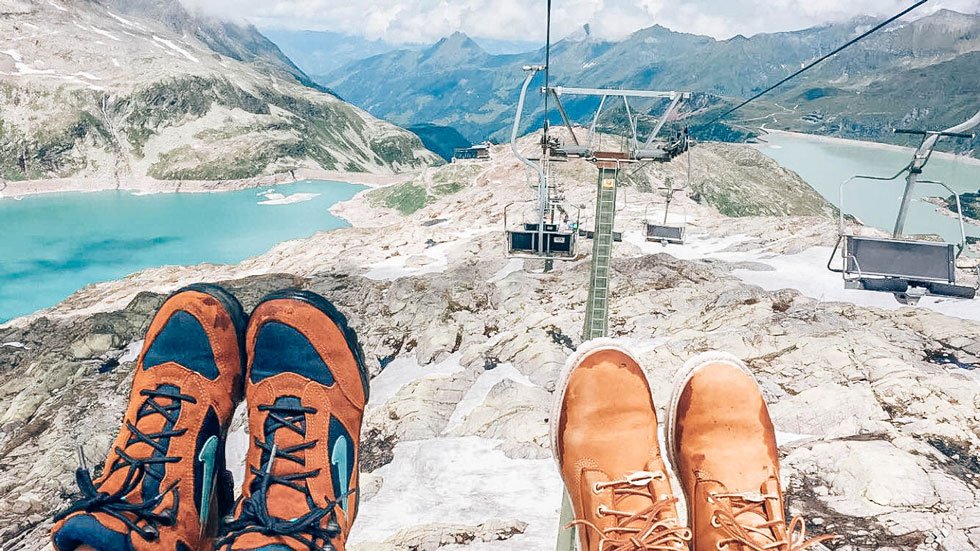 3. Birnbachloch
Pack your snacks and please don't forget your water because this one is a trek! Now it probably really isn't that extreme of a hike but being in Florida for most of the year, I was out of breath after just 15 minutes. This 2ish hour hike ends with a gorgeous little glacier pool inside of a cave and a view that will knock your socks off!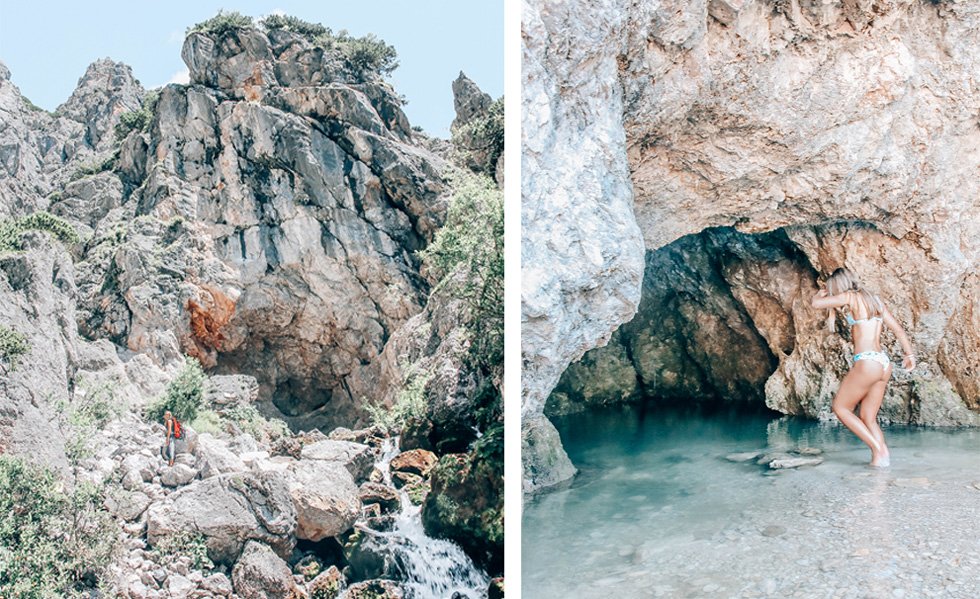 4. Asitz in Leogang
This is one of my personal favorites! Not only is there an adorable little mountain restaurant at the top, but there is also this lake about halfway down the mountain that is beautiful. There is nothing more peaceful than spending the day sitting by the lake, listening to the mountain breeze.
5. Triefen von Hinterthal
My aunts know every little-hidden spot in Salzburgerland and this is one that I really loved! If you take a hike along the river to the Triefen you will come across this picture perfect spot. But don't stop there, at the end of the path there are these gorgeous mini waterfalls!
6. Erichhuette Hochkoenig
If you are feeling a bit lazy or simply don't have the energy for a long hike but still want to spend your day staring out over the mountains, I recommend heading to Erichhuette! It is beautiful, not a far walk, and added bonus, there is a great little alpine restaurant at the top!

7. Steinbockalm

This spot is one of my grandmother's favorites! She took me here a couple years back and the way the clouds hung over the mountains just took my breath away.

8. Krimml
This one is a no-brainer! Being one of the most sought-after waterfall spots in all of Austria, Krimml definitely doesn't disappoint! Plus, the waters are said to have healing powers so take a seat and breath in the magic.
9. Berggasthof Huggenberg
Home to the Sommerrodelbahn, this spot has become somewhat of a second home to my family. If you ever need us, we are most likely sitting up here drinking a Radler at the end of the day. The food is always amazing and the view of Saalfelden am Steinernen Meer is relaxing as can be!

10. Hotel Winterbauer in Flachau
My last and final tip for you is maybe my best one! This is probably the most asked about spot on my page! I get so many messages asking about where this is so I'm going to share it with you. In the area of Flachau, there is a cute little boutique hotel and spa… enjoy the view and the pampering!